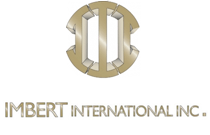 The Imbert Corporation, in an effort to aid our clients in fully understanding the capabilities of the various lines of engineered products that we represent, is proud to introduce our "Resource Center" section of our web site.
Within this section you will find practical information regarding the function and application of some of our newest products. We will also be adding links to more in depth articles and information prepared by the manufacturer.
Our first installation to the section illustrates the principles of water source heat pumps, where we show the basic operation of the equipment complete with animated fluid and refrigerant flows.
In the future we will be adding application and design examples as well as more in depth information to act as a guide for our clients.
Please take a few minutes to look over our new section. We welcome your comments and would like your input to let us know what type of information that you would like to see in our future additions to this section.